Of all the most special moments that require a big romantic gesture, the ultimate has to be a Valentine's Day engagement proposal! An engagement ring is arguably the most coveted and desired of all Valentine's Day gifts, so if you have decided to say 'will you marry me?' on the most romantic day of the year, you better make sure that you have the perfect plan in place for ultimate success!
So, what can you do to make sure that your proposal stands out from the crowd on one of the most popular days for romantic gestures in the entire year? Many people are put off by going outside of their comfort zone to impress their loved one but it is more about coming up with a romantic proposal idea that feels fitting to your relationship and your personality.
If you are looking for some inspiration on how exactly to ask your girlfriend to become your fiance, we've got you covered! Here are some classic ideas for Valentine's Day proposals that we are sure will work perfectly with a stunning halo engagement ring waiting patiently in your pocket!
Go Back To The Location Of Your First Date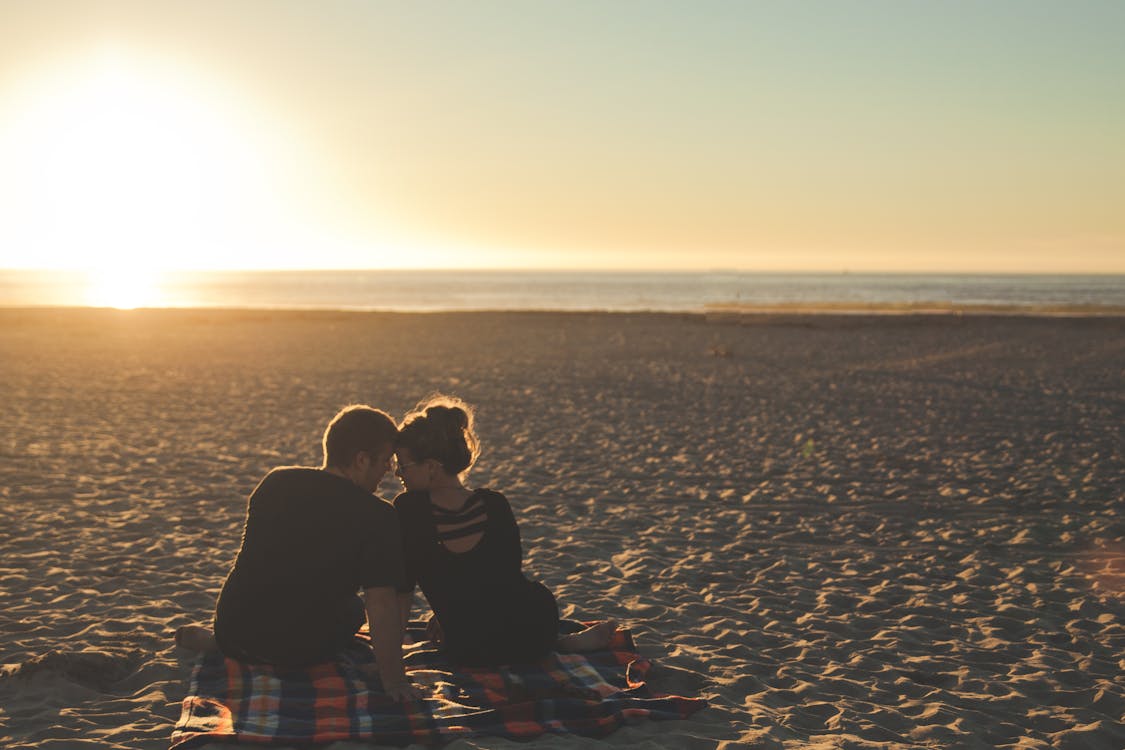 What better way for things to come full circle than by popping the question at the location of your very first date with the help of a stunning solitaire diamond ring?
The great thing about this proposal idea is that it doesn't have to be super fancy and super expensive, which means less pressure for you. Whether it was something casual like the cinema or a coffee shop, or something a little more romantic like a stroll in the park or a blind date at a restaurant, the power of the moment will be in the memories, not in the physical location.
Take A Romantic Trip Together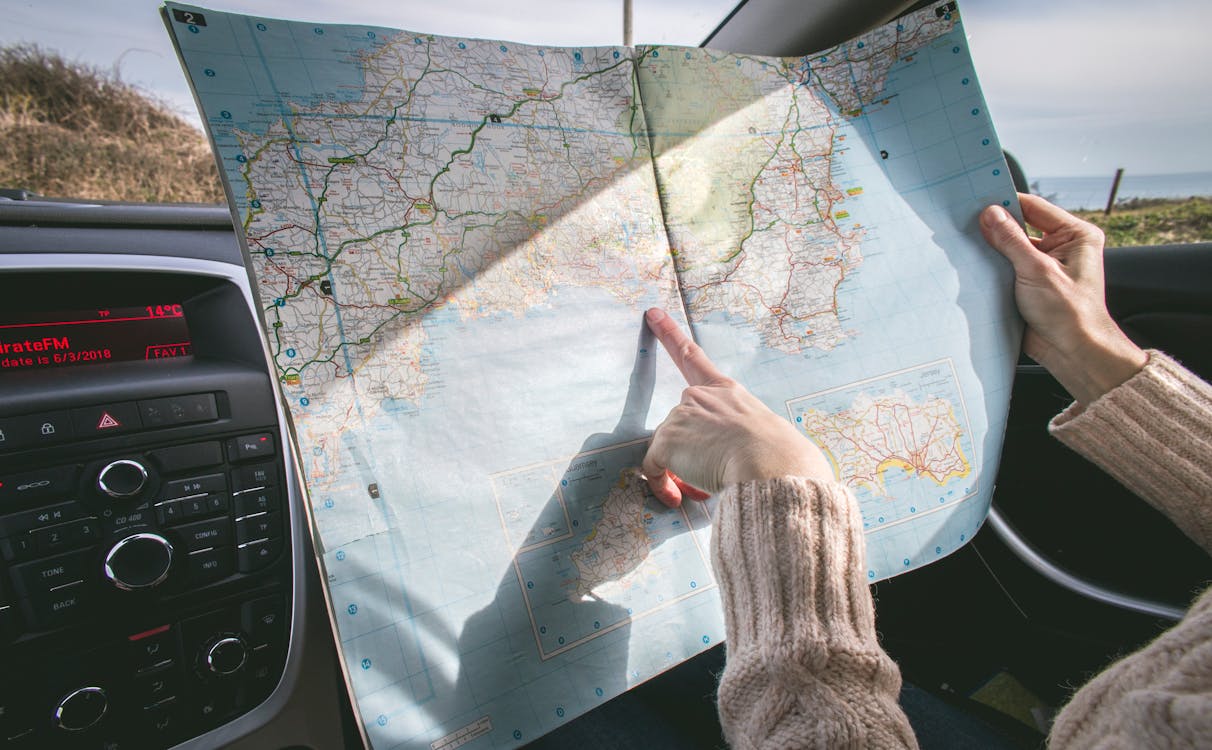 If it doesn't seem too out of character for you, then organize a romantic getaway where you can surprise her by getting down on one knee in a picturesque location.
Of course, there are the classic destinations for this kind of thing from New York to Paris to Rome to London, etc., but the best thing to do is think about where your partner would like to go without a marriage proposal in mind!
If the element of surprise is important to you, then you need to choose somewhere that your partner would believe you would be going to anyway, otherwise suspicions will be raised!
Eat At Your Favorite Restaurant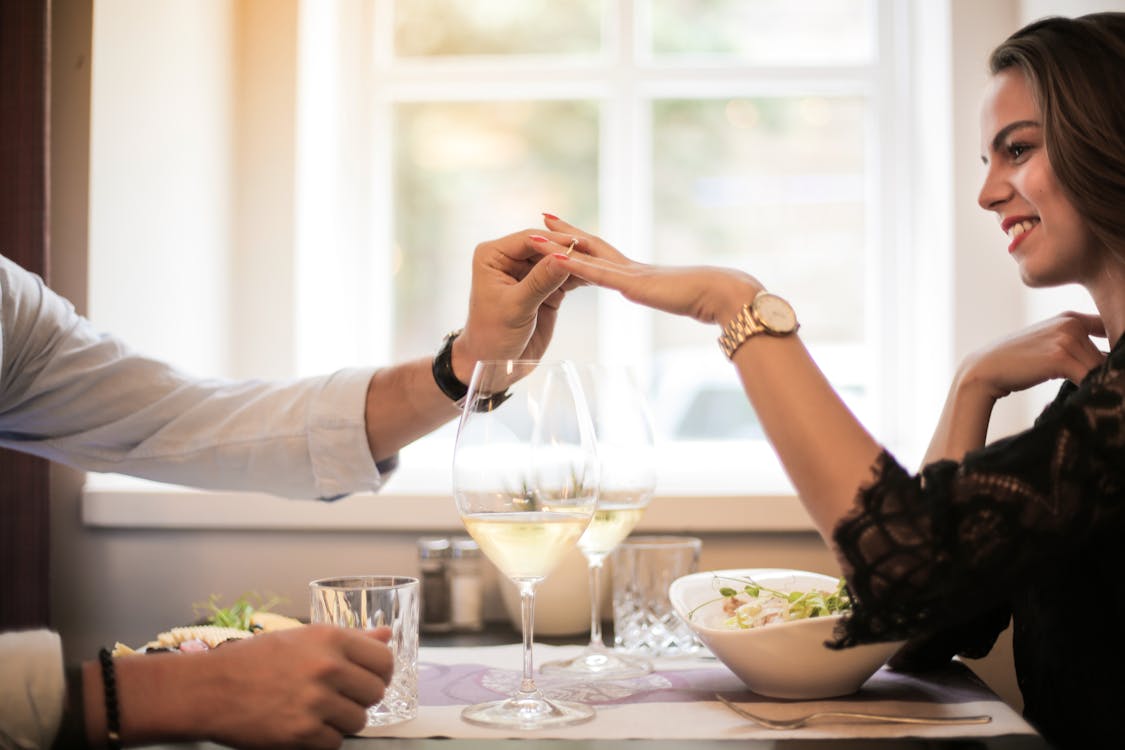 Restaurants are a classic choice for proposing with a beautiful diamond engagement ring in your hand, so plan and book a table at a place that is special to you and your partner, perhaps where you have enjoyed many different date nights over the months or years.
Just like the first date idea, choosing your favorite restaurant to revisit adds that extra special touch of intimacy to the proposal, and it creates that full circle moment that incorporates lots of memories and cherished times from your relationship up to this point.
Rember Valentine's Day is going to be especially busy so be sure to book well in advance to avoid disappointment.
Go the Whole Hog with a Cliché Gesture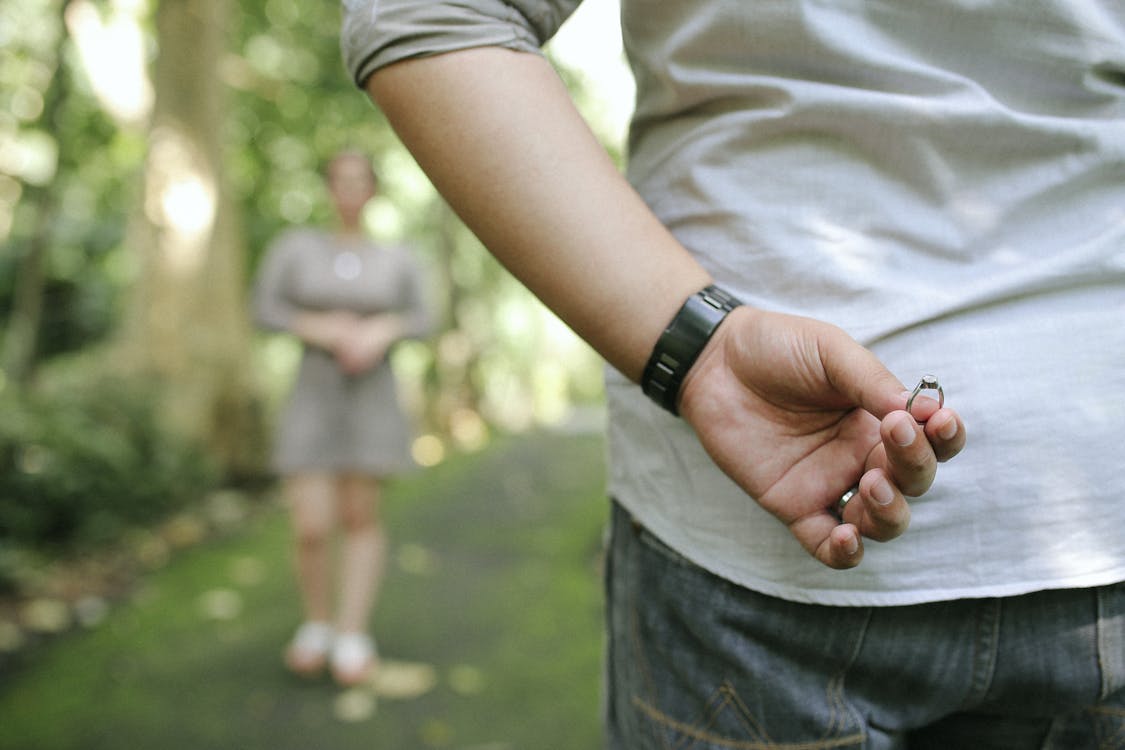 Trust the movies! Nothing is too cheesy for Valentine's Day.
The whole point is to frame your proposal in a way that is as memorable as the engagement ring you present.
If you want to cook a special meal at home with the prerequisite candlelit room with soft music playing and rose petals scattered all around the waiting bedroom - do it.
If you want to organize a movie night or a home spa date, it's perfectly fine. Just as it's ok to slip the ring into a box of chocolates or tie it to a ribbon around a cute cuddly bear's neck. It's what your heart tells you is right. Some people are not comfortable performing such a personal act in public which could ruin that special moment.
If you doing something more low-key, take the time to think about what you want to say to add the special touch.
Surprise Her Outside The Jeweler!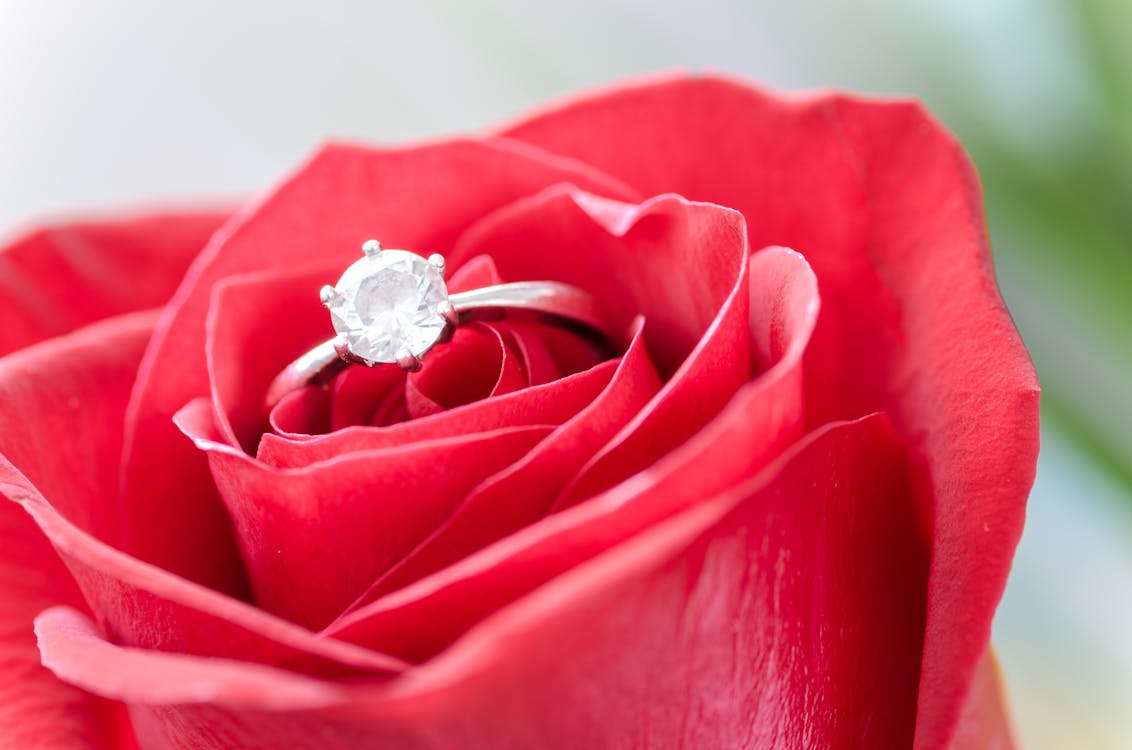 One of the trickiest things about planning a proposal is trying to figure out what kind of ring you are going to purchase for your future fiance, and if you don't have much (or any) experience in buying jewelry, then it can be an almost impossible task to know what your loved one might prefer!
The easiest way to solve this problem is by including your partner in the choice of ring, but this doesn't have to be done in a way that eliminates the thrill of a surprise. Picture the scene: you are out for a nice stroll with your partner and suddenly you stop to tie your shoelace. It just so happens to be outside the local jeweler, and before she knows it, you are proposing and inviting her to go right into the store to pick out her dream ring right there and then!
This is certainly one of the most surprising ways to do it, and it also has the bonus of ensuring that you can't make any mistakes with the ring design! 
This way, you are giving your partner her full choice of engagement ring. She gets to make every single important decision relating to whether it will be white gold or rose gold, the shape, cut, and carat size of the gemstone, and the overall style.
As with restaurants, Valentine's Day is probably one of the busiest days of the year for jewelry stores, so it is worth checking whether or not they are operating on an appointment-only basis. If that is the case, then all you need to do is plan your stroll accordingly so that you can make your appointment time and still have it be a complete surprise for your new fiance!
Our recommended rings for the big day:
Now that you are equipped with all of the inspiration that you need to execute the perfect proposal, all that is left for you to do is find the perfect engagement ring to go along with it! For a fantastic range of stunning solitaire engagement rings and wedding bands, look no further than 1800 Loose Diamonds. The bonus is that you get to have real input into the ring design. With stunning center stones and a range of incredible designs like the ones on offer here, you don't have to worry for a single second about whether or not your marriage proposal is going to be accepted, it's a given!